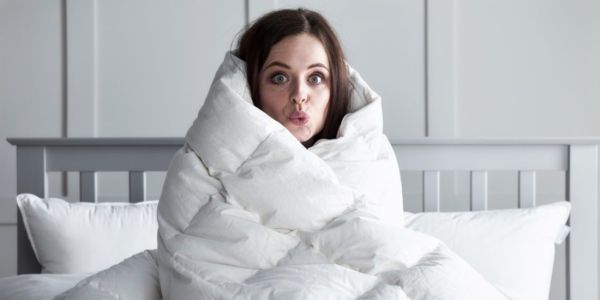 What IS a tog?: duvet togs explained
When it comes to buying a duvet, it's quality and comfort that really matter, and it's easy to be left feeling baffled by jargon like 'tog', but this is actually a really useful guide in finding the right duvet for you.
Whilst tog doesn't refer to the quality of the duvet, it does indicate the warmth of the material, which ultimately refers to the comfort of the duvet, dependent on your preference.
Here's our 'duvet togs explained' guide to finding the right tog for you…
Duvet togs explained
A tog rating can range from 2.5 to 15, although most commonly they vary from 4.5 to 13.5. At the lower end of the scale are lighter duvets, most often used in the summer months, whilst the 13.5 togs are much more insulated, and typically winter duvets.
Most commonly bought togs in the UK are between 10.5 and 13.5 to guarantee warmth in the typically chilly UK weather conditions. Some people prefer to have two duvets, 4.5 tog for summer and either a 10.5 tog or 13.5 Tog for winter.

If you want an all year round solution…there is the option to buy an all seasons duvet. Two duvets clipped together gives you the perfect solution for season-to-season usage. You can remove a duvet in the summer when you want to feel cooler, and then add one on again in the winter. The all seasons duvet is a 4.5 tog duvet which press studs to a 9 tog duvet giving you three duvet options in one.

Weight does not mean warmth
We recommend that you do your research before investing in a duvet, as you're looking for the right warmth for you and a quality which will last for many years to come. When it comes to togs it's really about personal preference, and what degree of warmth you're looking for.
Typically a 100% down duvet will be much lighter than a feather or synthetic option as it has a higher warmth rating and as a result less filling is required to achieve a high tog rating. This makes the duvet feel lighter on the body but provides excellent warmth with no cold spots.
Of course, your budget is an important consideration here as down fillings will be a more expensive option than synthetic. Our Duvet Buying Guide will help you to work out which solution is best suited to you.
Did you know?
A tog rating is not only affected by the type of fibre or filling, but also whether a cooling fabric has been used for the case and the fabric used on the outer case.
Typically, higher tog duvets will have larger walled pockets, whilst lower togs will have smaller pockets due to the smaller volume of filling.  This also helps improve the drape of the product on the user and minimises the risk of cold spots.
Premium duvet fillings such as Goose and Duck Down provide excellent insulation and retain warmth very well.
High-end branded synthetics like Dacron®, Comforel® and Suprelle® Tencel® Eco Fresh trap more air and as a result retain their warmth compared to other cheaper synthetic alternatives.
Natural 100% cotton cases provide additional breathability, whereas microfiber or polyester duvet cases generally cause heat build-up and are less effective at wicking moisture away.
All you need to know about thread count…
The higher the thread count of the casing the softer the feel. Thread count refers to the number of threads per square inch of fabric. The higher the thread count, the more threads per square inch and therefore each thread is finer and softer to the touch.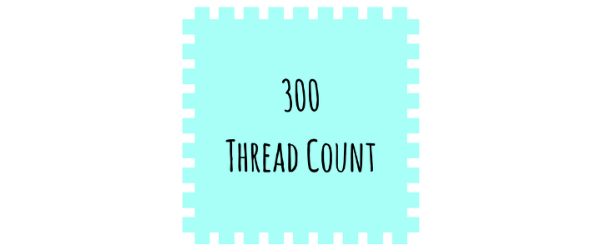 Standard Duvets with a feather rich content or Dacron® Comforel® fill will be manufactured in a 233 thread count fabric.

Higher end down and premium synthetic options will use a 300TC or 460TC to ensure the best possible finish for the desired product and provide unparalleled softness.
How to find the perfect duvet for you…
Follow our Duvet Buyers Guide for a step-by-step guide to finding the duvet that will most suit you.
If you would like advice on which duvet or pillow is correct for you please do call us on 01592 321 320 should require any additional help.
Here at Dusal we're different from other online pillow and duvet retailers. We want your next duvet purchase to be special. We have a friendly and knowledgeable team available to talk through our different ranges and help you choose the perfect duvet that's right for you.