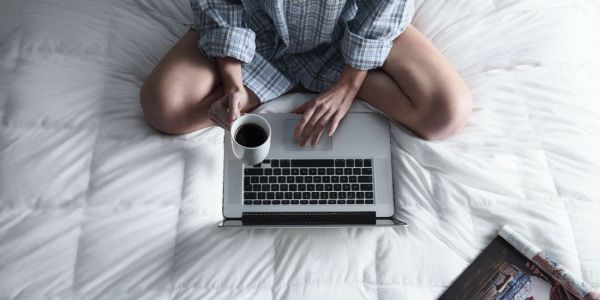 Are you an early bird or a night owl?
It's an age-old question: are you an early bird, or a night owl? While some people spring out of bed in the morning with an immediate zest for life, others hit snooze on their alarm clocks and head straight for a coffee upon getting out of bed. Scientists have done extensive research into these two types of sleepers, or chronotypes, with early birds and night owls typically being associated with different character traits. So, which one are you, and what difference does it actually make?
Early birds need more sleep
Early birds need more sleep than night owls and really suffer the consequences if they don't get it. Although the sleep they get tends to be better and more regular than a night owl's, if they don't get their eight hours in, weariness does creep up on them. This means early birds are more likely to take daytime naps, especially after a rough night.
Night owls are more prone to daytime fatigue
True night owls struggle with fatigue in the morning even after a full night's sleep, and for some this feeling of tiredness can continue well into the day. If you consistently feel groggy and fatigued during the daytime no matter how well you've slept, you're probably a night owl.
Night owls are more irritable on a morning
As well as being tired in the morning, night owls are also naturally more irritable at this time of day. When forced to wake up earlier than their body clock dictates, night owls tend to become impatient, stressed and more easily aggravated.
Early birds and night owls are productive at different times
Is there a particular time of day when you feel most focused and ready to get things done? Whereas early birds are more productive and creative in the morning, night owls really come into their own on an evening, taking advantage of a sudden burst of energy later on in the night. Recording your levels of concentration, enthusiasm and energy throughout the day is one way to determine your chronotype.
Night owls are more intelligent
This may be a hard pill to swallow for early risers, but many studies have suggested that night owls are typically more intelligent. It's thought that smarter individuals are more likely to have nocturnal tendencies, with late-risers having consistently performed better in reading, writing and mathematics tests.
Early birds are more successful
Night owls may be more intelligent, but early birds are still more likely to be successful. The early bird really does catch the worm, with early-risers being go-getters who typically enjoy successful careers. As well as their natural ability to thrive during traditional working hours, studies show that early birds are generally more proactive, efficient and good at problem-solving.
Early birds are healthier overall
Early birds are often healthier than their late-rising counterparts, which is primarily down to a better exercise regime. Having an abundance of energy first thing in the morning drives many early birds to go for a run or hit the gym, while night owls are enjoying an extra hour or two in bed.
Your own sleep/wake cycle – or circadian rhythm, as scientists call it – can be longer or shorter depending on your genetics and age, but it's also impacted by outside factors such as lightness and darkness, lifestyle and mood. Whether you're an early bird or a night owl, developing good sleep hygiene habits can help you adjust your biological clock enough to adapt to your working day and enjoy better sleep, making you feel revitalised and much better overall.